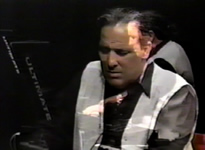 The Piano is my most powerful medium of expression. With it I can explore undiscovered textures and adventures of expression; from the blazing lava to the morning dewdrop, from ecstatic and thunderous passion to the softest tenderness, from heroic feats to inner peace & healing. Classical,romantic,post romantic,pointillistic, avant garde, jazz, pop....... they all hang in there at the service of higher expression and not for show off!
The over all attitude is clearly VERY romantic!
From time to time familiar motifs from classical to american standards to hellenic music crop up as anchors, reference or springboards of inspiration....
So.... here is my very best music created on the spot on the medium I love best, the piano.
And if "letting go is the ultimate of self assurance" then these Piano Explorations are manifestation of exactly that. (Album to be released within 2012).